The Housemates
379
Hot Housemates
A few weeks ago I started looking for an apartment on the housing market.
When I am 18, I thought I would move out of my own home straight away. I had just completed my training as a nurse and earned my first good money.

But it didn't want to work with an apartment. Every visit degenerated into deep frustration, when it was my turn to wait in a long line of applicants, it was often said that the apartment had just been taken or it was so expensive that it exceeded my salary.
Finally, I was tired of the desperate search and decided to give up the idea of my apartment for now and instead looked for a flatshare, a classic flatshare. But the hurdles were no less here. On the contrary, the interviews with the flatmates were often humiliating. The residents knew exactly about the tense living situation and not infrequently tried to get away with costs and services such as cleaning, garbage or even babysitting from the newcomers as free accommodation.
After I was almost raped at a performance by two 30s men, I was close to giving up. Admittedly, during the last visit, I had put myself in trouble with my very frank clothes. Men react like men to mini skirts without panties and strapless tops without bras.
By chance I discovered the following advertisement in a very ordinary daily newspaper:
"To complete our flatshare, couples (19 and 22) are looking for young open roommates (m / f), ideally also couples from now on."
I dialed the given telephone number and was invited to an interview by a pleasant female voice, who introduced herself as Sonja My negative answer to the question of whether I am applying as a couple was commented on with a "pity". However, since I was invited, my hope had not completely left me.
Because of the experience with the horny men during my last round of introductions, I chose somewhat more reserved clothing. Since it was very warm, I didn't go without the mini skirt, but I did wear a thong underneath. I had put on a bra under my t-shirt. Because of the summer heat, I decided to go for flip-flops and slowly climbed the stairs of the old building staircase.
I heard a door slam and a girl my age came toward me. Her blouse was half open. She looked angry and disappointed. She came from the apartment I was headed for. I continued to walk anxiously.
I had to go to the 5th floor and there were beads of sweat on my forehead.
I rang the bell and was excited because I had become hopeless enough after all the previous failed attempts.
In the doorway was Sonja, a girl my age, whose long brown hair reached up to her waist. She looked me up and down and laughed at me, her brown eyes sparkling happily when she asked me inside. She was wearing skintight and super short shorts and a crop top without a bra. Her nipples were visible under the sheer fabric. Well, she didn't have to worry about starting as a flat shareowner.
"You're thirsty." Without waiting for my answer, Sonja put a glass of water down for me. "John is coming soon," she announced.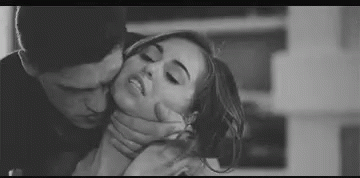 John was her partner, who walked through the door as barefooted as we, wearing a t-shirt and shorts. "You must be Maria," he greeted me and gave me a friendly smile.
The room the two had led me to was bright and had no counterpart. I looked out of the room at large linden trees, through whose branches the sun shone brightly.
"you are hot, Maria," John stated, handing me a handkerchief with which I wiped the sweat from his brow. "Do you want to freshen up?"
"Go on." I took a sip of cool water and looked expectantly at them. "Do you already have a lot of applications?" I asked cautiously, almost a little worried.
"Yes, we did, and there was also a woman who we are guaranteed not to take."
I took a deep breath. What could they have done wrong?
"Don't worry," said John, who was looking at what I was thinking. "We're very relaxed. Probably too relaxed for the girl who was just here. By the way, I'm Jonathan, but I'd rather call myself John."
I couldn't blame him for calling himself, John.
"We were looking for a couple, but so far only singles have registered. Do you have a friend? "
No, unfortunately not. " I spoke softly because I was afraid that the missing partner could mean the end of my application. On the other hand, they invited me as a single, so I silently gave myself hope.
"Tell me something about yourself, what do you do
for a living," Sonja tore me out of my brooding. I rolled down my introductory text. The two laughed. "How often have you been saying this lately?" John wanted to know.
"Oh, I stopped counting. It was just frustrating. "I had to try to keep the tears back. I was fed up with the unsuccessful applications. With a slight sideways glance at John, who signaled approval with a nod, Sonja said:" You are sympathetic to Maria. But we want to be open. "
"Open was already in your ad," I laughed.
"Not without reason." Sonja was silent until John nodded again and agreed.
"We haven't been together long and we didn't want a flatshare. But the rent is just too high for us. We also want to live our lifestyle in this apartment with flat-share residents. And of course, we need people who can tolerate that. "
I looked intently at the two. What would come next?
Somewhat hesitating, Sonja continued:" As I said, we haven't been together very long and we love to have sex. So very much very much. And we are not very reserved about that either. "
Sonja said nothing and I nodded.
"Good, and then that's the way it is. We like to run naked in our apartment. We'd be reluctant to give that up. "
I got googly eyes.
I thought of the many less beautiful people I met in the sauna and looked at the attractive young couple. After a moment's hesitation, I said no.
"Well, the following could happen now. John is in the bathroom and I'm in the kitchen in the morning making breakfast. Naked. Then John comes out, is horny for me and then we fuck on the kitchen table. And then you come into the kitchen. "
I look at them and feel how I blush. I'm not a child of sadness when it comes to sex, but that's a bit surprising for me.
"Yes, you are naked too. And see what we do. We fuck. And now we would find it stupid if we had to stop now because it bothers you. "
I could understand that. At that moment, the suspicious pull in my abdomen was less understandable. I was horny!
"Well, no, stop it, you don't have to."
"Well, now imagine that John would also like you now. Or me. And we would want to fuck you."
I was silent. I was hot, my pussy got wet, and my heart pounded up to my neck. I moaned softly.
Disappointed, Sonja and John looked at me. "Not good?" "I'm sorry …"
Sonja's and John's disappointment was palpable in the room.
"I'm sorry, Sonja and John, but I … I … I'm horny."
The two looked at me with wide eyes, then started to laugh out loud and clapped themselves off. "You're one ",
"And how does it look like, would you like to be our flatmate?"
"Can I sleep over it again?" I had hardly said that when I could have slapped my face. Am I crazy? Finally, I get an offer and the two of them look sexy … and I feel like it. Great pleasure. Both.
"You know Maria, there will be more applicants tonight and tomorrow, we would take you now. But we can no longer guarantee tomorrow. Then you would still be in the narrowest selection but just selection and no longer set. ". John looked at me thoughtfully.
I looked into both eyes. And decided. " Ok, I accept your offer. "
The two jumped up cheering, took a bottle of champagne from the fridge and we toasted.
Then we sat down again.
"Take off your clothes," asked Sonja.
I stared at her in disbelief.
"Please, take your clothes off naked," she repeated.
John nodded in agreement. I didn't want to spoil it right away and took off my T-shirt. It was humiliating for me to have to undress in front of my apartment owners. Mainly because the two of them looked at me with such interest. I am often naked in front of other people, on the nudist beach, or in the sauna. But the others are also undressed there and don't stare at me with wide eyes. Then I took off my bra, skirt, and panties one after the other.
Although I found the situation extreme, I felt that I was leaking with excitement. Drops of lust ran down my thighs that produced my pussy.
Sonja got up, tapped one of the drops with a finger, stuck her finger in her mouth, and stated: "You are horny and tastes good, Maria".
"Masturbate yourself," John said.
"What?" Again I looked at the two in disbelief. Where should that lead? So far, I had been secretly masturbating in my room. No one had ever watched me do it. I was ashamed. I instinctively held my hands in front of my shiny shaved pussy.
Sonja nodded: "Yes, masturbate, we want to see how you make it to orgasm. We want to know how awesome you are coming. "
I thought. If I refused, they would surely send me away again. And ultimately
– what was included? If I were to move in with them, I would have to expect that I would anyway make myself available for sex with the two, just like Sonja and John were on it.
After a moment's hesitation, I began to stroke myself. Surprisingly, the fact that they were both watching me increased my arousal considerably. I stroked my breasts until the nipples contracted excitedly. Smacking my pussy took up the fingers, which I thrust violently into it. I didn't have to play around for long when the tremendous heat of an orgasm that I cried out overflowed me.
"You're coming horny," commented Sonja. "By the way, the girl you saw in the stairwell failed. At that point, she said yes and amen to everything, even made herself naked in front of us, but she didn't want to masturbate in front of us. That's why we sent them away. "
John and Sonja started to undress. He grabbed Sonja and pushed her back onto the sofa. He immediately penetrated her and fucked her. The two had gotten so horny from watching that after a few violent shocks from John's remarkable member they came into Sonja's willing pussy at the same time and roared. John rose and came up to me with his limb still rocking. "And now I want to fuck you, Maria".
It struck me like lightning. Now I should feel John's stiff penis! What was going on here? I can't just let a man completely foreign to me lay me down. In me, the parts who wanted sex argued with those who had moral concerns. On the other hand, I had just masturbated to orgasm in front of the two.
Shameless. And the clean-shaven John looked quite appetizing, even if he had just screwed his Sonja in front of my eyes.
I lay down on the sofa and spread my bare thighs, ready to let John fuck me. The horny part in me had won.
The two laughed. "Not so fast Maria, I just fucked my overpressure, which arose from your awesome demonstration, into Sonja. Now we are going to treat ourselves to really nice foreplay. "
I must have looked a little disappointed. Because at the moment I would have preferred to have an uninhibited birding with John. I was very excited to watch them.
Sonja took the opportunity to lie on the sofa with her legs spread wide to crouch between my legs. I felt a craving as she began to lick my bare pussy tenderly. I put my hands on her head and groaned. John had sat down in an armchair and was jerking his penis. I've never been licked so lovingly. And never from a woman at all. The guys I had slept with were always keen to put their stiff cocks in my pussy as quickly as possible and spray them inside me. Sonja, on the other hand, spoiled me in such a wonderful way – her tongue caressed my clitoris, the existence of which my previous sexual partners probably did not even know.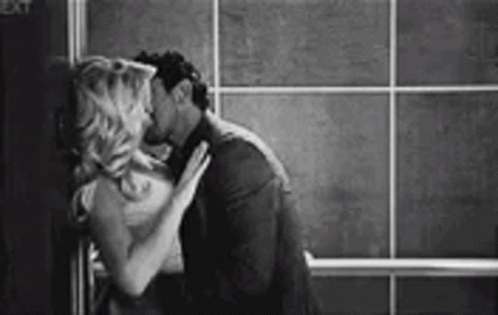 While I groaned my pelvis with excitement and stretched out Sonja's mouth, she pushed her tongue into my hot, wet crack. My fingers clenched in Sonja's long hair as the girl gently took my clit between her teeth and nibbled on it infinitely gently. My abdomen trembled and I was just about to come when John answered: "Hold on, I want to stop too."
Sonja emerged from my lap with a smeared mouth, kissed me first, then John, and then took a seat on the armchair John had been masturbating so far. John was kneeling between my knees, the bright red glans of his penis were sticking wet and shiny above my sex. He waited until my excitement subsided, then he began to lick me, just like Sonja did before.
His tongue penetrated my pussy demanding, quickly bringing me back into ecstasy. I had a hand in my mouth and bit on it so as not to scream out of sheer lust. "I love it when women make noise during sex," John smiled and brought my hand to his penis, which I immediately started to jerk. My pussy twitched and desirably demanded the man's penetration. I conducted his cock in front of mine with firm pressure "You're so horny, Maria," commented John, thrusting his cock hard into me as far as it would go. I cried out, clung to the man's naked body, and reared up.
John kept his penis completely under control, very deep, very quiet. He was lying on top of me. We both breathed violently. I felt his member twitch and my pussy quake. John didn't move. He filled me and this silent interplay increased my excitement immeasurably. But his too. We started to sweat, it was like a high. Only through a veil of my infinite lust, did I notice that Sonja was rolling in an orgasm next to us, screaming on her armchair. With three deep jerks, John whipped both of us to the climax. Our sweaty bodies were entwined when we came screaming with pleasure. I had never had sex like this. I come relatively quickly,
When John finally slid down from me, Sonja was there and started blowing his limp limb. She devotedly licked sperm residue and pussy juice from his part, which soon straightened up again to its full size. "I don't want to come again now," whispered John, pulling his girlfriend's sweet lips away. She looked disappointed, but John looked at the clock: "Oh, now our next applicants are coming."
"Well, then I'll go open". I looked for my clothes and started getting dressed.
"Wait a minute," Sonja objected. "John, the next two are boys, I mean … couldn't Maria stay right there? If we take one of them, she will surely fuck with him Wouldn't it be better if she decides who will be allowed to fuck her sweet horny pussy with his stiff part and fill it with his hot semen in the future. "
John grinned and I felt like I was getting horny again at the thought of being able to take part in these strange interviews. "Right. Maria, do you like to stay? "
Yes, gladly, I'm really curious ".
As soon as we slipped into our clothes, the doorbell rang. John asked the young man in. He looked serious with his jeans and blue shirt but looked rather shy.
He told of his so far unsuccessful search for an apartment. His story seemed very familiar to me. John explained our ideas of an open life together.
Kai, as the applicant was called, was amazed by his mouth open. But John continued unimpressed: "Now it could happen, you come to the kitchen in the morning and see Maria, who is brewing coffee naked."
Kai swallowed. The idea of ?? seeing me naked seemed to excite him. A little surprised me about the matter-of-factness with which John, in his words, placed me naked in the kitchen.
"Maybe you just have a morning slat and your cock is up. And Maria sees that, of course, because you are also naked."
Kai turned red. That was not an issue he was used to talking about so openly. He shifted uneasily in his chair.
John continued undeterred: "Well, you are getting horny and want to fuck Maria. Would you do that, even if you know that we could both show up at any moment? "I swallowed. Without hesitation, he says that I would just let myself be fucked by a flat-share in the morning. I was curious to see how Kai would react to it. would
Kai shrugged and looked pleadingly at me, he said nothing…
Then John asked me: "So Mary, would you let him fuck when you see his morning latte?".
I don't know what had ridden me at that moment, exacerbating Kai's embarrassment by answering: "I'd like to see what Kai has to offer first."
Sonja and John looked at me in confusion and then snorted loudly going off,
While Kai's face color now slid into a deep red. "Well, you're one. But you're right. Kai, it's time we got to know you better. Take off your clothes."
"Please?"
"Yes, we'd like to look at you. Please make yourself naked."
The boy writhed in his chair, drops of sweat stood on his forehead. He sensed that his admission to the apartment now depended on whether he followed these strange instructions.
"Please, I want to see you naked too, do it for me," I interfered and smiled at Kai in a friendly manner. John was enjoying himself secretly.
Trembling, Kai slowly opened one button after the other of his shirt, which was already straining under his arms I looked at his slender torso and lightly tanned skin with the eyes of a woman who would have sex with this man. I liked what I saw.
Kai took off his jeans and then stood in front of us in boxer shorts. "Next" encouraged him.
He left-handedly got rid of the last piece of clothing and presented himself carefully shaved with a semi-rigid, perfectly neat member that he wanted to hide from our eyes with his hands.
"Oh," John commented on the sight, "and now masturbate."
"Oh no, please …". Kai was just embarrassed and the gentle erection was about to disappear.
I got up to help him. I clasped his penis with one hand and jerked it until it was stiff and Kai groaned.
"Now finish it yourself," I asked him. John and Sonja had looked at me in surprise and nodded approvingly.
Kai began desperately to masturbate in front of our eyes. But his erection faded. This time John got up to help him, but when he touched Kai's limb, he shrank back: "I'm not gay, please let me." Now tears ran from his eyes.
"Too bad Kai, but I think we don't fit together. I'm sorry. Maria, can you please say goodbye to Kai? " John and Sonja withdrew and while Kai was getting dressed I heard groaning groans from the room: John fucked Sonja.
I took the troubled boy to the door. I sincerely felt sorry for him. I hugged him and started kissing him passionately. To my surprise, he returned my kiss violently and we smooched increasingly excited. I pressed my abdomen against him and felt a powerful erection. Kai put a hand under my skirt and penetrated my soaking wet pussy with a finger. I groaned. There were clear fucking noises from the bedroom – Sonja and John were just enjoying each other. I pulled Kai's pants off, grabbed his stiff member, and masturbated him. With a soft cry, he discharged himself and injected his sperm into the hallway.
"Too bad," I whispered, while Kai pulled up his pants in confusion. "I would have loved to fuck with you." The boy nodded sheepishly and said goodbye to my cheek with a shy kiss.
"Me with you too, but I'm not gay," he said and disappeared.
A little later, Sonja and John appeared naked, crimson, and sweaty to take a shower. Sonja's face was covered with semen.
Shortly thereafter, the last applicant rang. A sporty, slimmer The young man introduced himself as Maik, who also told of a long odyssey that had finally brought him here after many unsuccessful interviews
, and it was again Sonja who introduced us.
"We are very open to each other and that is also important to us," she concluded her explanation.
"I understand." It was obvious to Maik that he hadn't understood exactly what Sonja meant. So she added: "How is it with your taboos? I mean with sexual taboos? "
Yikes, I thought, but that was clear now. Our guest seemed to understand and blushed.
You might come to the kitchen in the morning and there are
John and Maria. Both naked. And they feel like each other and want to fuck with each other. "
I was surprised that Sonja, too, built me ?? into her explanation so suddenly and assumed that I would just screw around with John in the morning. But why not. He had served me well before in Sonja's presence. I grinned at John who winked at me.
"We would then like to do what we feel like. Would that bother you? "Sonja looked expectantly at Maik.
Geil ", he escaped. He said nothing more and grinned. He looked at me, swallowed, and said softly: "If I can fuck Maria too, then everything is ok."
We had to laugh.
"Take off your clothes!", Ordered Sonja.
"How?" Maik looked at us one by one, but after everyone had nodded slightly, he smiled. "You're at an angle. But that's it." With these words, he pulled his T-shirt over his head. He hesitated without hesitation. His member was barely erect.
"Masturbate yourself," Sonja demanded.
"No, but now it's good," Maik said. I saw Sonja and John look disappointed.
"Please, do it. This is our reception ritual, so to speak. I had to do that earlier and we would like to see how awesome you are coming.
"Oh, are you brand new here? ", Maik wondered. "Yes".
He thought for a moment and then started jerking his penis. "So if I can
secure your membership in your hot flatshare and fuck with you, that's not too much to ask."
John got up, whispered something in Maik's ear, and started rubbing his cock. Maik groaned and shoved his hand into John's pants, where he grabbed his already stiff member.
Maik was not averse to same-sex sex. That fit. John sat down contentedly and we watched the three of us masturbating. He took his time, stroked himself thoughtfully, spoiled his eggs, and seemed to forget us little by little, he moaned lustily.
I had never watched a man masturbate so directly and found it so hot that I also undressed and started rubbing my wet pussy.
John and Sonja looked over at me in surprise. Maik and I were horny for each other. Maik was getting faster and faster. With a firm grip, he held his penis gripped and moaned it. "Please Maik, fuck me," I called because I wanted to feel this beautiful part in me.
"No, first he should cum, I want to see how he cum", Sonja interrupted by advertising.
"Ok I'm ready," Maik groaned. His crimson acorn twitched. He tore his foreskin back one last time and another beam shot out and hit the floor with a smack.
I also came. Violent. A tremendous orgasm shook my body. I pressed both hands on my pussy, which twitched and shook.
Maik had passed the test. With him our flatshare was complete. I don't give too much away when I say that it was a very miserable flatshare. Since we were always running around naked, we were always ready for sex. Without exaggeration: we fucked our souls out of our bodies.
In the next story, I will share with you another story named "Oral Sex"
We hope you like to stay with us. We will continue to provide you with the best sex stories. To get more stories like this visit nightqueenstories.com and if you are looking for some erotic images then visit our image page also.
Click here for Hindi Stories Indian Antarvasna Sexy Hindi Seductive Stories
Click here for English Stories Best Real English Hot Free Sex Stories
Take care of yourself. And keep your love like this.
Don't forget to comment and like.
Happy jerking.
The End.