Suck Hairy Cock
44
When Nadia wants to Suck Rajpal's Hairy Cock
Hello, friends. My warm greetings to the listeners of https://nightqueenstories.com
The beast of the night was getting in a bad mood now. No victim was in sight yet. And, as it looked so far, there would probably be no more …
Rajpal grabbed another beer and went out onto the balcony. Longingly looking up at the large, white, shining full moon, he said to himself:
"This is probably the most boring party I've ever been to!" "You can say that out loud!"
Startled, he turned to the low voice that came from the darkness beside him.
The spokeswoman came into the light and he realized that it was pretty, the eighteen-year-old girl. It matched his prey scheme exactly. Not 160 cm tall, slim, with a sweet heart-shaped face and long dark hair that had a tinge of reddish. A crop top and a tight mini skirt emphasized her shapely legs and breasts. She smiled at him.
"You know, I don't know anyone here at all. Except for Babette, the hostess. I only moved here a few weeks ago and got to know her at the disco. "
Rajpal shrugged.
"I feel the same way. I'm here with a buddy. I have never seen half of the people and most of the others just miss my ass. On the other hand, I had no special plans for tonight, so I just came along. "
He laughed softly.
"At least I don't need to buy the beer myself …" She joined his laugh.
"Well, that's something, isn't it?"
"I'm Rajpal." "Nadia." The two sat together for about two hours, had a great time, and quickly found out
that they were on the same wavelength. Finally, Rajpal started trying to land with Nadia. He put his arm around her and whispered in her ear: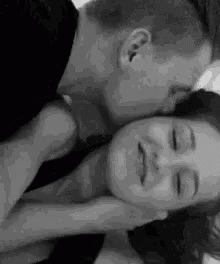 "You know what, girl, you smell so delicious that I have to control myself not to nibble on you!"
With a smile that showed small, pointed teeth, she replied: "Try it out!"
"What? "
Nibbling on me. Maybe I'll let you … "
He bowed his head to her neck. Her pleasantly sweet smell intoxicated him. He kissed her gently behind the ear. Which promptly elicited a soft sigh.
"Hmm … that's how I put up with it! Go ahead … "
He didn't let that be said twice. The two began to smooch and soon forgot everything else around them.
The beast exulted. Maybe she still got her victim today!
Suddenly they heard a roar that could hardly be heard from inside. Rajpal listened.
"Uh, oh, that's Bernie!" "Your mate?"
"Yes. I guess he is now in a state where he either vomits the whole place or is looking for a fight. Or both … I don't have to do this to myself! "
Neither do I. Any suggestions as to what we're going to do with the dawn? "
Of course, the beast already had certain ideas. They all went in the direction of satisfying their ancestral urges.
Rajpal was about to say something when Nadia came before him. She looked briefly at the clock.
"It's pretty late! What do you make of it when you take me home? "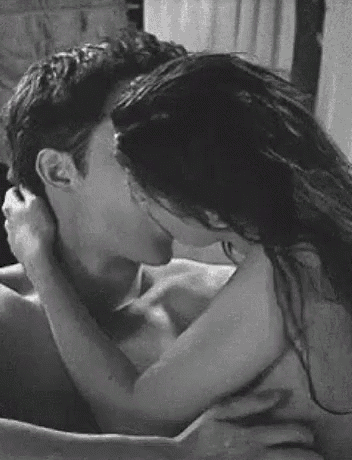 Which pretty much matched the suggestion that Rajpal had put on his tongue. Maybe there was an opportunity to be alone with her. And without the risk of anyone getting in at an awkward moment! So he agreed pretty quickly.
The house where Nadia lived was pretty lonely on the outskirts. In front of the door, the two hugged each other for a kiss. Reluctantly, her lips came apart after long minutes. They stood snuggled together. Nadia looked deeply into Rajpal's eyes. It worked on her pretty face. Finally, she nodded to herself and whispered hoarsely,
"Are you going to come up for a coffee or something?" He grinned.
"Or something?"
She laughed mischievously. "Or something …"
She took his hand and pulled him through the door with her. He went with no resistance.
The beast could barely hide its joy. The victim was finally trapped! Originally, she had intended to kill her prey now at the latest. In the meantime, however, she had changed her mind. Why not have a little fun beforehand?
Above Nadia first shows him where the living room was and then disappeared into the kitchen. A few minutes later she came back and sat very close to Rajpal on the sofa.
"The coffee needs a few more moments. Until then we have to pass the time somehow. Do you have an idea how? "
Nadia's skirt had slipped up quite a bit when sitting down so that Rajpal could almost see her panties. However, she made no move to change that. Her nipples stood out clearly through the thin fabric of her top. She looked at him with cat-green eyes while she seemed to be waiting for something. Rajpal started the attack.
"How about this?"
He pulled her towards him and started kissing her again. His hand went under her short top and caressed her breasts. His fingertips gently circled the small but rock-hard nipples. She let herself sink back and whispered in her voice with barely disguised excitement:
"Proposal accepted!"
Extremely willing, Nadia let it happen when Rajpal pushed up her short top and began to carefully suck on her nipples. Her hands dug through his hair as she moaned softly and stretched out her magnificent breasts towards him. But she didn't stay idle for long either. Excited, she started tugging on the zipper of his pants to open them. When she had succeeded, she reached into it purposefully and gently enclosed the Prengel with her little hand. Carefully, but very skillfully, she began to massage the tail. Rajpal leaned back and enjoyed the gentle and slow movements with which Nadia jerked him. The pint continued to grow under her skillful fingers. Finally, she unpacked the thong and her eyes widened with amazement.
"Oh, man! It's huge! Can I blow it? Please !! " Her voice trembled with lust. He smiled.
"Why do you ask? That's why you unpacked it, didn't you? " " Yeah … "
Nadia now lay on the side of the couch so that her head was resting on his stomach. At first, she only looked at Rajpals Prengel with a dreamy look and gently stroked him. But then finally her soft lips slowly lowered over the strap and closed around the coveted piece of meat. Greedily she started sucking and licking, sucking and nibbling. Her tongue circled the acorn very gently, stroked the shaft gently, tickled his eggs, and then wandered back to the starting point.
Rajpal felt so spoiled like in seventh heaven. His hand slid between Nadia's legs, which she spread willingly, and pulled the panties aside. When his fingers parted her labia and pierced her tight pussy, she moaned softly again.

"Uuuh …!" Nadia
's pelvis pushed against Rajpal's hand and at the same time, she sucked more and more wildly on his plump cock. He felt the tingling in his sack intensify. An exit was announced with him.
"Hey, sweetie! You want to suck me out !? "
A wild expression appeared on her pretty face when she looked at him and replied:
" Yeah …! To the last drop … !! "
Then she wanted to turn back to his cock so that her words could be followed up with action. But Rajpal didn't like that at all in the concept. He gently stopped her from her plans and whispered:
"You are welcome to do that! But only after I have nibbled a bit on you! "
He turned her on her back so that she was stretched out on the couch, knelt in front of her, and then took off her skirt and panties with a practiced movement. With glittering eyes, Nadia watched as he spread her slim thighs and lowered his head to her rosy, wet pussy. A comforting panting sounded as soon as Rajpal's tongue slipped through her shaved pussy, irritated her clit, and then penetrated the cute little fuck hole. Her hands began to burrow again
in his hair.
Panting, she asked: "Yeah yeah …! Lick my little pussy …! Ooooh …! Yeah yeah …! "
Rajpal treated her pretty young cunt like a gourmet to a special treat. He wanted to savor their wonderfully fresh taste for as long as possible. So he took a lot of time. He nibbled cautiously at one point, licked at another, and licked her deliciously flowing pleasure juices. Then the time came. Nadia came with a hoarse whimper.
"Uuuuuuuuuuuuh … !!!!!!!!!!!"
Rajpal gently stroked her body, which was shaking with lust, until she finally calmed down again. Nadia looked at him with fiery eyes.
"That was awesome! But now, my dear, I'll get your juice !!! "
With a force that you would not have believed, she pushed him to the ground. Her mouth, wide open with greed, slipped over the hard cock and began to work on it. The joys that Nadia Rajpal had previously given were nothing compared to those that were now in store for him. Her horny blow mouth now rose and fell in a steady, fast, demanding rhythm, while her long, sharp fingernails gently stroked his balls. So it came how it had to come. There was a low growl from his throat as Rajpal shot his hot load deep into Nadia's throat with long bursts. And she swallowed the hot juice. Full enjoyment. Until the very last drop …
With shining eyes, Nadia straightened up again. In the corner of her mouth was a small sperm block that she wiped, only to then suck it off her finger with a fine smile. Like a cat, she nestled against Rajpal and purred:
"Hmm …! What made you want more! Much, much more! " Rajpal pointed to his shrinking tail and grinned.
"But before that, we should probably drink the coffee so that I have time to relax."
Her hands caressed his short pubic hair and in her voice, the horny promise sounded more hot joys as she whispered:
"And after that, I'll be happy to have you stake your thick stake! "
The beast had made a decision now. If the rest of this sex adventure was as satisfactory as the foreplay, she wouldn't kill her victim. Oh, no, she would make it like her. The beast had been wandering through the night alone for far too long …
Even while drinking coffee, the two couldn't keep their hands apart. Kissing and caressing each other on the whole body ensured that the already erotic mood was heated up more and more. When Nadia finally poured a few drops of coffee cream onto Rajpal's belly and then licked it gently with her soft tongue, his mighty pint gradually rose again. Slowly and carefully scratching her long fingernails over the crossbar, she whispered:
"That's exactly what I've been waiting for! Come on, let's go over to the bedroom. We have a lot more space on the bed! "
" Do we need it? " She grinned. "Well, I
hope so …" Leading him on his Fickspeer like a leash, she pulled him after her.
In the bedroom, Nadia lay on the bed with her legs spread wide. Her hands immediately began to stroke her body. With one she kneaded her breasts and the other immediately disappeared between her thighs. Immediately two of her slim fingers penetrated her pussy. Masturbating violently, she demanded, moaning softly:
"Come on …! Yeah …! Come here and fuck me …! Hmm …! I need it…! Now…! Uuuh …! Impale me with your thick hard lance …! Yeah …! Impale me with it … !! "
The request would not have been necessary, because Rajpal was already with her. He would have loved to fall for her immediately. But he held back, albeit with difficulty. With all the calm he could muster, he put his pint on Nadia's wet cunt and penetrated her as slowly as possible. Gasping loudly, she received him.
"Uuuh …! Yeah …! Fuck me…! More quickly…! You're welcome…! More quickly…!"
Her cute butt whisked back and forth impatiently, but he was determined not to change his pace. He pushed into her millimeter by millimeter until he had completely penetrated her tight cunt. Just as slowly as he had pushed his Prengel into her, he was pulling it out again. He repeated this game several times in a row.
Nadia's excitement was so great that she whimpered and whined that he should please, please, please, faster and harder. Her young body writhed incessantly with lust under his soulful thrusts. Then finally, finally! after, for her almost unbearably long minutes, he did her the favor. Unexpectedly, he drove his Fickspeer deep into her a few times in a fast rhythm. Surprising for herself, Nadia was flooded by a powerful wave of orgasm.
"UUUUUUUUUUH …!"
Rajpal laughed inwardly. The trick always worked! Kissing the girl squirming beneath him gently, he resumed his previous beat. Even if the voice in the back of his head now demanded louder to finally finish it …
Nadia's moans, wheezes, whimpers, and whines now became an incessant, loud, lustful howl, with which she announced his lust for him. Her legs wrapped tightly around his waist and her fingernails clawed deep into Rajpal's back, leaving bloody streaks on the skin.
"Uuuuuuuuuuuh …! Jaaaaaaaaaah …! Fuck me…! Jaaaaaaaaaah …! Impale me with your thick, hard, horny stake …! Uuuuuuuuuuuuuuuuuuuuuh …!
Jaaaaaaaaaaaaaaaaaaaah …! Fuck me…! FUCK…! ME…!"
Rajpal could hardly control himself now, his urge for satisfaction demanded so much. His fucking speed accelerated almost imperceptibly. He rammed his pint deep into Nadia's dripping wet cunt faster and faster. The two rolled around tightly on the bed. Once Nadia was upstairs and drilled his big post deep into her horny pussy. Then it was Rajpal again who lay on top of her and punched her with mighty blows. And then it was time! At the same time, the two screamed and roared their orgasms out into the world. UUUUUHHHHH
…! IIIIIJJJJAAAAA …! IIIIIJJJJJAAAAA …! AAAAARRRRRGGGGGHHHHH …!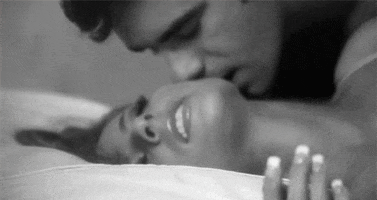 And at the moment of orgasm, the moment of greatest, highest and sweetest ecstasy, the beast of the night opened its mouth to sink its sharp, pointed fangs deep into the neck of its defenseless and unsuspecting victim. She would never have to be alone again!
With a sharp outcry and a rough curse, the first night of love I knew between a werewolf and a vampire ended. However, I can assure you it was not the last.
In the next story, I will share with you another story named "Love Between Slave And Mistress"
We hope you like to stay with us. We will continue to provide you with the best sex stories. To get more stories like this visit nightqueenstories.com and if you are looking for some erotic images then visit our image page also.
Click here for Hindi Stories Indian Antarvasna Sexy Hindi Seductive Stories
Click here for English Stories Best Real English Hot Free Sex Stories
Take care of yourself. And keep your love like this.
Don't forget to comment and like.
Meet Women Online!!
The End.