Sex with Roommate
382
In My Room- Sex with the Roommate
It was a lazy weekend afternoon and I was feeling extremely sleepy so I decided to take a quick nap in my room. My name is Rashee, I'm 25 and I live in Mumbai. I came to Mumbai to find work after having a master's degree in mass communication, but still I was unemployed. I was short on money so I decided to share the room with three other people. One of them was a girl of my age; Sanadhya and the other two were the guys name Sahil and Ayush, age 22-23. They met me when I reached the train station and didn't have any idea of where to stay or live. They came there to drop off their friend, and I met them by chance. They offered me that if I don't have any place to live, I can live with them as share the rent. As I didn't have any other choice, I decided to stay with them.
We had a one BHK apartment and I didn't feel uncomfortable there ever. We four were more of like friends and we used to share everything openly with each other. So it was also one such fine day while I was having a nap and my three roommates were not at home. After an hour or so of sleeping, I could feel somebody's hand moving on my belly and reaching my naval. First I didn't know what was happening, but I still kept my eyes closed and wanted to feel where it goes to. I guessed it was either Ayush or Sahil who might have come earlier. I never felt this way for any of them, but that was the heat of the moment maybe. I let him move his hand over my belly.

[adinserter block="6″]
After few minutes of rubbing my naval, I could feel the hand moving towards my buttocks. I was wearing shorts which were a bit tight at the butt part, and I could feel the fingers rubbing back and forth on my butt line. He started to caress my buttocks with his hands while his fingers were trying to touch my butthole. The soft pressure on my buttocks and the kneading of the buttocks with the hands were quite a turn on for me. The hand now started to completely squeeze both my buttocks with some more pressure and I could sense the desperation of the person who was doing it.
I changed my sleeping position, still pretending to be asleep, now I was completely facing the wall on left side (so the person couldn't see if I was awake or not) while my buttocks were easily accessible from the right side the person was facing towards. I still tried to guess who it was but the pleasure I was getting was so intense that I forgot everything else. Now the hand moved inside my shorts and was touching my naked buttocks. His finger started to push against my butthole as to directly push it all in. Now I could hear the person spitting on his hand and putting that hand all inside my shorts, making it wet. While I was enjoying the pleasure of the moment, I moaned in a very soft and low voice. I couldn't control my moan so I started to moan softly. "ahhhmm ah ..ss…ss… ahh………….ssssss…….". The hand kept rubbing in between my buttocks and the wetness of his saliva paired with the pressure of his fingers on my anus hole, made me so horny for sex.
I got up all of a sudden, and I was surprised to see Ayush behind me, sitting in his shorts and he took his hand out quickly. "What are you doing???!" I acted surprised which made him a bit frightened and he started being nervous. "I'm so sorry Rashee. I came inside and had a glimpse of your back, and couldn't control myself. I'm so sorry please" He sounded embarrassed. I wanted more of it so I played it along and said, "Did you like doing what you were doing, hain?" He looked at me in surprise and nodded in yes. I put my hand on his thigh which gave him a signal that I want more of it. He got up, closed the door and locked it from inside.
Now it was just me and him, alone on the bed. Ayush was around 22-23 years of age but he had a strong body with a medium brown complexion. He lay beside me and started to caress my face in his hands and his lips moved very close to my lips. He held my lower lip with his teeth and gave me a soft bite. I opened up his lips with mine and we started to smooch each other like long lost lovers. He seemed like an expert in kissing and his lips were smooching me with the uttermost pleasure it could ever have been. His lips felt so soft against mine, he kept pushing his lower lips inside my mouth and all of a sudden he came on top of me, not breaking the kiss even for a second. My tongue started to search for his tongue which I really wanted to suck during the hot kissing session we were having.
I pulled his tongue from his mouth towards mine and kept sucking and kissing like I'm so thirsty for him. His tongue was all drenched in the juicy saliva which we kept on transferring while sucking on each other's tongue in ecstasy. "ummmmahhhhhhhahhhhhAyushhhhhhhhhummmmmmmmmmmmahhhhhhhhhhhahahhhhhhhhhhhhhhhhhhhhhhhhhhhahhhhhhhummmmmmmmummmmmmahhhhhhhhhhh" our kissing noises were getting louder and louder.
Now he flipped me over and sat on top of my back. His right hand pulled my top up, and his left hand pulled my shorts down. As he pulled down my shorts to the knee length, he exposed my bare and naked buttocks in-front of him. I kept moaning with pleasure as he undressed my and make me naked for him. Now he took my shorts off entirely and started to go down on me. He opened up my legs from the back and sat in between them. His hands were running all over my thighs and he kept on running his hands all across my thighs while his face was sitting between my buttocks.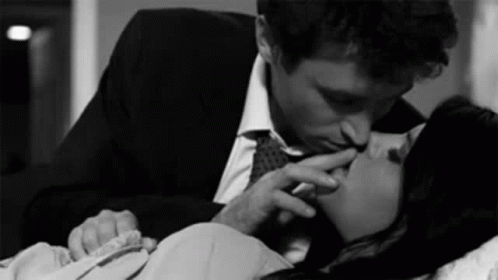 I bit my lips in excitement and pushed his head inside with my hands forcing him upon my butts. His lips started to lick the lining of the butts while his teeth kept on biting the sides wildly. "Ayyyyusshhhhhhhhhhhahhhhhhhhhhhhhhhhhhhhhhyesssssssssssohhhhhhhhhmyyyyyy!!!!!" I kept making moaning sounds as he kept of biting my buttocks with his strong teeth. Now he slapped my ass with force and I screamed his name! "AYUSHHHHHHHHHHH!! AHHH" He slapped my ass again this time with more force and I screamed his name again "AHHHHHH AYUSHHHHHHHHHH!!!!!" He kept on slapping my ass cheeks and I kept on screaming his name for him.
Now he got even hornier, and started to spit on the lining of my asshole. I could feel the warm saliva out of his mouth, onto my asshole, making it dripping wet for him. He took off his shorts and his 7' cock felt no less than an anaconda, ready to eat me up alive. He started spitting on my asshole again and again and I kept moaning harder for him "ahhhhhhhhhhyesssss spit harddddddddddddohhhhhhhummmhmmmmmmmummmmmmmmhmmmmmmmmahhhhhumhmmmmmmmmmmmmmm". After few minutes of him spitting and filling in my ass hole, he started to rub his naked cock onto my ass line.
His cock was as hard as an iron rod and when it started to rub against my ass, it felt like someone was trying to push an iron rod all inside my ass. I was completely out of my senses and I kept moving my body up and down against his dick with extreme excitement. When I kept moving my body up and down, his dick was jerked by my movements as well. He started to hold me tight with his muscular hands and started to thrust his dick inside my asshole. I as screaming in joy and didn't want him to stop anytime soon. "AHHHHHHHHHHHH FUCKKKKKKKK AYUUUSHHHHHHHHHHHHH AHHHHHHHHHHH YESSSSSSS FUCKKKKK FUCKKKKKKKKKKKKKKKKKKKKKK AHHHHHHHHHHHHHHHH AHHHHHHHHHHHH DONTTTT STOP YESSSSSSSSSSSSSSS AHHHHHHHHHHHHHH AHHHHHHHHHHHHHHHHHH YESSSSSSSS AHHHHHHHHHHHHHHHH AHHHHHHHHHHHHHHHH YOUUUUUUUUUUUUUUU AHHHH FUCKKKK FUCKKKK FUCKKK".
While thrusting his cum gum on my ass hole, his hand started to slide in my pussy and that was a double pleasure for me. I became fucking horny for him that I wanted him to fuck me double ways. He started pushing his two fingers in my already dripping wet pussy which was wet from the sexual pleasure I was getting. His index finger and middle finger made their way inside and he started to push them inside with force while thrusting his dick in my asshole. "Ahhhhhhhhhhhmyyyyypusssssyyyyyyyyyyahhhhhhhhhhhhhhhhhhhfuckkkkkiyyyaawithhh your handdddahhhhhhhhhhdonttttttttstopppp AHHHHHHHHH AHHHHHHHHHH AHHHHHHHHHHHHHHHHHHHH AHHHHHHHHHHHHHHHHHHHH AYUSHHHHHHHH!!!!"
His balls were pressing hard on my ass cheeks while his dick kept going inside my asshole and his thrust became harder and harder "AHHHHHHHHHHHHHHH AYUSHHHHHHHHHHHH YESSSSSSSSSSS" The dick was now all in my ass and I was being fucked like a whore by my roommate. He got up and ordered me to come into doggy style for him. He made me into doggy style and started to fuck my ass again, and this time even harder like a full blown iron rod fucking my ass. 'FUCCCCKKKKKKKKKKKKKKKKKKKKKKKKKK AYUSHHHHHH AHHHHHHHHHHHHHHHHH"
His three fingers were inside my pussy hole fucking my pussy like a dream. My whole body was moving faster and faster with every single thrush and push of his dick inside my ass. "YE…S…S..S…..AHHHHHHHHHHHH AHHHHHHHHH AYUSHHHHHHHH IM ABOUT TO CUMMMMM AHHHHHHHHHHHHHHHHHHHHHHHHHHHHHHHHHHHHHHHHHHHHHHHHHHHHHHHHHHHHHHHHHH AYUSHHHHHHHHHHHHHHHHHHHHHHHHHHHHHH!!!!!!!!!!!!!!!!!!!!!!!!!!!!!!!!!!!!!!!!!!!!!"
Ayush increased his fucking speed and started to fuck my ass harder and hard "AHHHHHHHHH HARDER HARDER HARDER AHHHHHHHHHHHHHHHHHH AHHHHHHHHH AHHHHHH AHHHH AYUSHHHHHHHHHHHHH AYUSHHHHHHHHHH" My body jolted all of a sudden with a strong full-blown cum shot of Ayush inside me and I had the best sex of my entire life!
Ayush came all inside my asshole and we were all covered in our juices.
We got up, changed the bedsheets and took a shower together!
In the next story, I will share with you another story named "Job Interview Sex With Boss"
We hope you like to stay with us. We will continue to provide you with the best sex stories. To get more stories like this visit nightqueenstories.com and if you are looking for some erotic images then visit our image page also.
Click here for Hindi Stories Indian Antarvasna Sexy Hindi Seductive Stories
Click here for English Stories Best Real English Hot Free Sex Stories
Take care of yourself. And keep your love like this.
Don't forget to comment and like.
The End.