Secretly Fucking My Real Sister
37
Fucking My Real Sister
I am Rahul and this is my real story about when I fucked my real sister.
It was the summer holidays and my sister had to come to stay with us. She used to study in a hostel so she didn't use to come often. She used to come after 5-6 months, and that too for a few days. This time, she had come for about a month and I was happy to see her.
When my sister and I used to be alone, she would look at me differently and I wasn't sure why she was being like this. Once she touched my thigh and once she tried to put her hand on top of my penis from the top of my pants, in a friendly kind of way.
I tried to ignore these signs but I was kind of enjoying it too. I am a 27-year-old married guy and I have a very disturbed relationship with my wife and she used to be at her parent's place most of the time. So we didn't have much physical intimacy either.
You are reading this story at nightqueenstories.com
One evening my family was out for a relative's marriage. My sister and I stayed at home because we didn't want to go. When our parent's left, we started watching a movie on TV. She was sitting with me and we were playing with each other's hair gently. Suddenly she started rubbing her hand on top of my pants on my crotch. I was trying to ignore it first, but then when she continued to stroke my crotch, I got up and put her in my lap quickly.
She held me and we locked our lips for a second. We started kissing passionately like mad lovers. I started to give her deep and passionate kisses and she was also kissing me with full passion. We were totally in love at that moment. I started rubbing my hands on her body and she was rubbing her hands on mine. I started pressing her boobs from the top of her t-shirt and she started biting her lower lip in excitement.
Then I grabbed my sister's pussy from the top of her shorts and her titties over her T-shirt and started pressing her against the bed. Samrudhi's titties were 34C size cups. They got completely into my hands. I even enjoyed squeezing them because they were as soft as a sponge. I wanted to suck it so hard. So I asked Samu to take off the T-shirt. Samu pretended to resist it at first but then agreed to as I keep saying it to her. You are reading this story at nightqueenstories.com
Afterward, I asked her to take off her bra. Her titties were dying to come out of her bra cup. She is wearing a black bra and her nipples are under the bra cup. I asked her if she was as happy as I was? She didn't answer anything at first but smiled at me."
I went ahead and undressed my sister in the back and undressed her. Now, her nude nipples were in front of me. I grabbed her by the arm with one hand and started kissing her with the other. I was sucking on titties like a baby suckling the milk.
Titties are my favorite part of a girl's body, and for that reason, I wanted to suck them up so badly that they were my sister's tits and they were in my mouth right now. I was biting and chewing on her nipples and making red spots with the teeth on her white milk breasts.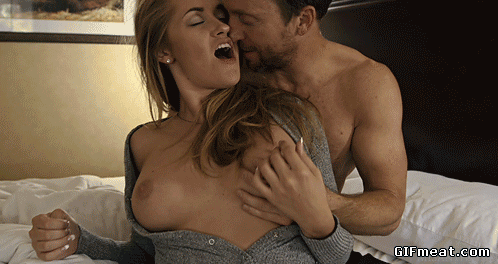 Sammu sighed in utter excitement and pain but I was not yet ready to leave them alone. Samu was moaning, "Aaah… uhhh… Please! don't stop it… You my baby brother… don't bite into my nipple… ..aaaah .. "
You are reading this story at nightqueenstories.com
After 15 minutes of sucking on my sister's titties, I was on cloud 9 and she was happy too. Samu then asked me to show her my cock. I was glad he asked me to do so. I kept taking off my pants. Samu slipped her hand inside my underwear and pulled out my hard penis.
I got so hard that I thought my balls would explode. Samu grabbed my neck and began to lift and lower it. I was enjoying the best sensation ever. I asked Samu if she would like me to go down on her. At first, Samu refused, but when I persisted, Samu said, "All right! Go down!!." I don't know how to do it, but I've seen it in porn movies. So I thought I will try my best.
I went down on her and started kissing and sucking her pussy lips. Hard and hard, soft and soft. I was rubbing my whole tongue on her pussy lips and she was moaning crazily! "Ahhh ahhh ahhhhhh ahhh ahh ahhhhhhh ah yes yes yes yes!!! Ahh ahh ahh ahhh!!!"
I kept eating her pussy for the next 15 minutes. Now it was time for me to get the reward from her, I didn't even ask her and got up. I took her head in my hands and I pushed her lower to my dick!
I told her," Take it in your mouth baby, do it for me!"
Sammu came down and grabbed my hard cocks's head and gave a wet kiss on it's skin and began to take it slowly in her mouth. My dick was 5.5 inches long. So, Samu easily grabbed that in soft hands and started licking the dick, dripping saliva while licking it as if it was ice cream. My sister was licking my cock sideways and moving it up and down at the same time.
Although Sammu sucked my dick like an expert, I knew it was the first time for Sammu. Because she was my sister and she didn't use to go out anywhere and stayed indoors. She didn't have as good of a sucking speed as my wife, but this was still making me horny and I was moaning while she was sucking it for me.
After sucking my big penis, Samu lay down on the bed and I began to take off my shirt as well. I also made her completely naked for me. I asked, "Are you ready to get banged by your brother?" You are reading this story at nightqueenstories.com
Sammu said, " Yes!!!! Please be a little gentle as it's my first time."
"Don't worry" I told her.
I started licking her thighs. I wanted to give her a lot of fun. So I tried to do my best to make Samu as happy as possible.
I held her legs and started kissing her from toe, to ankles, to thighs. Then I licked her and looked at her inner thighs. I kept kissing her, licking her, and biting her thighs to get the sweetness she was getting.
When I held her pussy for the second time, this time I wanted to give her the finger pleasure. Her pussy had a clean-shaven head. It was the dream of my dreams, with no hair on it. I thanked Samu for shaving the pussy lips head. I started kissing her on the cheeks of her clit.
First I put my tongue over his neck and licked it lightly. Then I parted my lips and began to suck.
I stuck my tongue in Sammu's pussy cheek and licked it inside. Now, Samu began to moan wildly like a wild bitch on heat. I played some music at a loud volume in the room so that no one else in the neighbors can hear us.
After that, I went back and continued sucking on Sammu's pussy lips. She had two orgasms at the same time. I made her cum hard. The juices coming out of clit hole were very salty and fragrant. I swallowed all of her juices in a second.
It was the first time she had ever cum in her life. She was on cloud 9 at that point.
Now was the right time I can fuck my sister's pussy. We were in the position of missionaries. I lifted her legs, placed my cock in the position, and began to thrust it inside her pussy.
She was going wild and her body was shivering with the pushes and thrusts. I was constantly banging her pussy now. I took out the condom but she asked me not to use it because those were her safe days, she said she would take birth control pills. You are reading this story at nightqueenstories.com
I was happy to get inside Sammu's clit with my naked penis. My cock was iron-like solid and was warm and her clit was wet and sticky due to her cum. The fan and cooler was open, and we were in a blanket but still we were both sweating. It was the best day of my life fucking my sister.
I inserted the penis into her vagina, slowly pushing my dick inside, slightly. Then I rubbed it harder, and my whole penis went inside, and she cried out in pain. I close Sammu's mouth with mine, first kissing her and opening her lips, and sucking her tongue, stroking the penis at the same time.
I was not an expert at the time. So I thought of delaying the climax as much as possible. I gently stroked her as she moaned at the rhythm of all the strokes.
After that, my sister asked me to put her in a doggy style. Then I made her my bitch, and my dick was thrusting inside her ass. I was stroking her ass with my dick and I was constantly spitting on it to make it lubricated as well. After 10 minutes of stroking and pushing, I burst into her. My cum was all over her body, her ass, and her pussy.
You are reading this story at nightqueenstories.com
I pushed her low and made her suck and clean my dick with her tongue. She sucked all of it like a whore and her lips had my cum.
We got tired and fell on top of each other and slept for 2 hours. After I woke up, I again banged her twice. After that, we showered and pretended as if nothing had happened. Then our family came and we were back to being like brother and sister.
Now whenever my family isn't in town, I bang her and fuck her all I want. I fuck her even harder than I fuck my wife.
In the next story, I will share with you another story named "Naughty Cousins Fucking Story"
We hope you like to stay with us. We will continue to provide you with the best sex stories. To get more stories like this visit nightqueenstories.com and if you are looking for some erotic images then visit our image page also.
Click here for Hindi Stories Indian Antarvasna Sexy Hindi Seductive Stories
Click here for English Stories Best Real English Hot Free Sex Stories
Take care of yourself. And keep your love like this.
Don't forget to comment and like.
The End.