Oral Sex
52
Feeling Kiara's Tongue Glans
Hello, friends. My warm greetings to the listeners of https://nightqueenstories.com
One evening I came back from the cinema around 12 p.m., the film was rather mediocre. Do you know that when you are still wondering in the car whether it was worth the drive and the money? Well I had dropped a buddy at home and was only 5 minutes from home at a red light.
To my right was a Smart with left turn signals. Ah another one checked too late that the right lane is a turning lane and mine swings right in front of him. Well there is not much going on around the time. The traffic light turns green, I leave the Smart in my lane and then drive off. Suddenly loud honking behind me and bams bangs me on the back.
Oh man that there is not everyone has never heard of a turning lane. We were already over the intersection and so I turned off the engine, hazard lights and got out. Then two youngsters came moaning towards me. Oh you can be something. The two shouted at me if I was stupid, if I had won my lottery driver's license, etc.
Well, I let the two rage and took a look at the certainly expensive BMW, in which two girls were still sitting. Probably the girlfriends of the two, luckily I am not small at 1.93 m and, thanks to some training, I am not exactly slim.
So the two half-strengths did not try to show their tough guys in front of their pearls.
Well the two mauled and mauled and I put on a butt and examined the girl in the passenger seat a bit, that must have been the pearl of the boy who drove me on the back.
Suddenly one of the two grabs me by the shoulder, he must have noticed that I wasn't really listening to them. I gave the guy a big push which made him take a few steps back.
So now it was time for me to talk. Unlike the two fools, I didn't moan, I actually spoke rather quietly. "You should learn the traffic rules before you drive your dad through the area with your daddy. The lane ahead is a right- turn lane, you can only drive right there.
You're just in my lane. "The guy looks at me a little confused." That doesn't exist, you really don't know what a turning lane is, you have a license at all. Oh, you know what, the cops can clarify, and they will also explain in detail what a turning lane is. "
I pulled my cell phone out of my pocket and opened it. Before I could dial 110, the two started asking and begging I shouldn't call the police, either the guy really didn't have a license or it was really his father's car and he didn't know that his son had borrowed his cart.
That could be funny. "So boys you two are definitely to blame and my bumper has a big bump." My cart looked really dented but not because of the small accident, but the two of them couldn't have known that.
She could hardly have guessed that there was hardly anything to see on the BMW, but the two of them were pretty exhausted.
"So if you really want to fix it without the police, make a good suggestion." The two looked at each other uncertainly. "Really, it's not that difficult, what kind of coal do you have with you?" The two took out their wallets and put them together. I took another look at the BMW, the two girls looked a little incredulous when they saw how their two friends gave me all their money. "Oh man, that's just € 110. That's not enough for the estimate. Ne has to do more." The two looked at me imploringly. "Now don't look like I have to have my cart made."
"We don't have more. I'm totally blank and can't get anything from the bank." I took another look at the BMW. The little blonde in the front of the passenger seat was really cute, hard to believe that such a bird would get such hot cuts. "I'll tell you what you hero, I'll take the coal and your sweetness will blow me another then the thing is forgotten." The guy looks at me in disbelief. "You bum, I'm going to blow you up, pig," he rages and wants to go at me, but his buddy stops him. "Think of your old man, if he can figure out that we just took his cart, we're in the ass." "But, but that is."
"Nothing but boys, either you make it clear now or I make a short call." In order to emphasize my words, I opened my cell phone again. "No, no, let's clear it up." The two went to the car, to make sure that the two don't just get in and take off, I quickly take a picture with my cell phone. So now at least I have the license plate. I watched with a grin as the guys discussed with the girl.
The sweetness got out surprisingly quickly and came to me. She was about a head shorter than me and was wearing a short red and black plaid skirt.
Unfortunately, the skirt was not short enough to see whether she was wearing tights or maybe hold-ups. A white top that flashed a slit of skin on her stomach covered her small tits. Her blonde hair fell slightly over her shoulder. Her white boots clicked as she came up to me. I guess she is in her early 20s. She gave me an unreadable look. "Get on sweetie I'm sure I won't let your pants down here on the street."
The little girl got in and I was quickly in the car. I started without saying anything. In the rearview mirror I saw the startled looks of the two guys who were still standing next to their car. I stepped on the gas and slid over the next traffic light in dark yellow. I quickly turned left and right a few times and read a few side streets behind me before stopping in a dark corner. The sweetness next to me remained very relaxed.
I wouldn't have forced her to do anything anyway, actually I had expected the two girls to loosen up some coal and I would have been satisfied with that.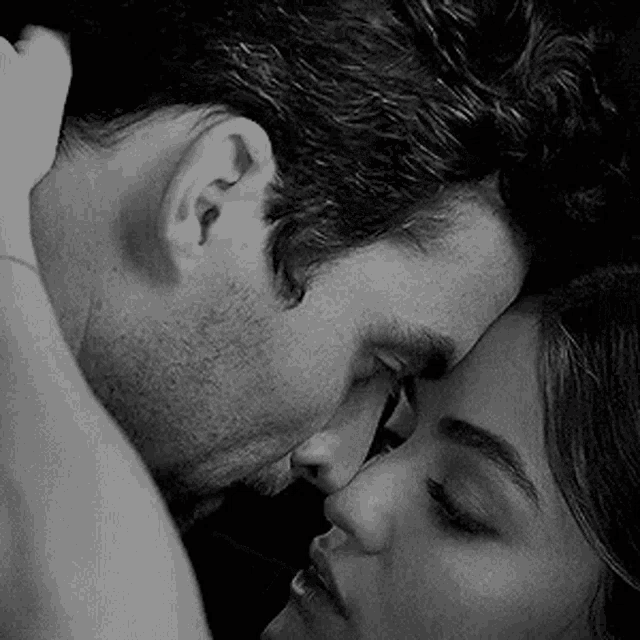 But now I was sitting here with this horny blonde. Who was just pushing away a call on her cell phone. "I asked your friend."
"Tz, friend he would like that, especially not after the number. Sells me like a cheap whore."
"Well you shouldn't have gotten on board." She gave me a look that was difficult to interpret. "The evening was bleak, and Jens' new goat has been annoying me all the time. Besides, it wouldn't be the first strange cock I suck," she winked at me. Hearing her talking made something happen in my pants. "But you screwed up." I looked at her questioningly. "Now the police can no longer call, why should I give you another blow?" She smiled at me.
"Well you don't want to run home, do you?" "I could just get picked up here."
"After you're finally gone from the cheek." She grinned and looked into my eyes for a long time. Our eyes were mutually exclusive. I put on my most charming smile and she smiled too. Then suddenly she leaned down to my pants. Oh I thought, that's what is really happening. She opened the zipper and massaged my cock through my short. I leaned back and enjoyed my hand on my cock. She pulled my pants down a little and freed my already hard spanking from my shorts.
It was an incredible feeling to feel her tongue on my glans. Slowly she licked my shaft up and down. With one hand she screamed my shaved balls. Her tongue kept running over my glans and then down to my balls. Finally, after this hot game, she pushed her lips over my cock. First over the glans and then she took him deeper and deeper. My cock was always up to half in her mouth and I enjoyed the sight of my cock that was repeatedly fucked by her hot lips. The feeling of being blown by such a horny sow in the car was incredible. I had to fight hard not to spray too quickly.
My right hand slowly moved over her back to her butt. She had a really hot bubble butt. Unfortunately she was sitting so that I could not get her cunt under her skirt. But that didn't make the blowjob any less awesome. She slowly took my cock in a little deeper. Not much was missing and she would have my whole cock in it. But she didn't seem to get him any deeper. I couldn't hold it anyway. Without warning, I pumped the first gush of sperm into her mouth. I pressed her head deep on my cock. She gave a little wheeze but now I had my cock all the way in and I pumped wave after wave of my hot cream into her hot mouth.
When I was empty I let go of her head and leaned back completely relaxed. The little one coughed slightly and some of my sperm dripped onto my cock. But the rest just swallowed this horny sow. With a playful, evil look, she looked at me. "You sow that you fuck me in the mouth and pump me everything in was not agreed."
"Come on sweetie it didn't seem so uncomfortable to you." She grinned at me and licked a few bits of cum from her lips and swallowed them with relish. "But good you horny piece now have something good." I stroked her top with my hands and felt her hard nipples through the fabric. The sow really has no bra. The little girl seemed to guess my thoughts and grinned cheekily. I let my other hand wander under her skirt and noticed that the horny pig was actually wearing suspenders. I started rubbing her pussy through her panties. She acknowledged that with a pleasant moan.
At that time I didn't know exactly what was going on with the horny sow, but I knew it would be too tight in the car. I quickly changed my hand, let my rights wander under her panties. While I rubbed her clit with one hand, I started the car with the other.
Luckily my car has automatic so I did not need to switch but could slowly switch up the lust of the blonde sow.
With one hand on the cunt of the little one and one on the steering wheel, I quickly drove to myself. Luckily the streets were empty around the time and nobody noticed my balancing act between the hot warmth of the horny sweetheart next to me and my concentration on the street. We were quickly with me and I even found a parking space right outside the door. At this time like a 6 in the lottery. But when I consider how this boring cinema evening had developed, it still seemed to be my lucky day. The little girl groaned and didn't want me to stop.
But we have a street lamp right outside our front door and I certainly didn't want to give a peepshow.
We were quickly out of the car, at the same time I fumbled with the key on the door and again with my fingers on her wet cunt. Fortunately, no neighbor came home and saw me fiddling in two places at the same time. The key was finally in and we were in the stairwell. The elevator was on the ground floor and we were quickly on the way up to the 4th floor. In the elevator I continued to rub her clit, caressing her neck. We stood in the elevator for a good two minutes even though we had been up there for a long time.
It was only when I noticed that the little one was coming I stopped. It shouldn't go that fast. I pulled her out of the elevator to my apartment door. This time I concentrated more on the lock and had the door open in a few moments. We were quickly in the apartment. I let the door slam, which was not very neighborly at this time, but I didn't really care.
We got no further than the hallway. I pressed her face against the wall and crouched behind her. With my hands I massaged her hot little ass before I pulled her soaked panties down. Her twat shone wet and horny. I let my tongue wander between her labia and tasted her hot cunt juice. The little girl was extremely wet and I enjoyed her taste. She moaned louder and louder and I licked her horny cunt more and more wildly. I let two fingers disappear into her lust grotto and fucked her with my fingers.
"Yes, oh yes," she groaned. With my other hand I opened my pants and released my cock. By processing her hot cunt, he was rock hard again. I got up and pulled her back a little from the wall. Then pushed her upper body down a little. So I could put my cock on her cunt well. It was so wet and already widened a little through my fingers that I could penetrate it without any problems. I pushed her hard cock in until it stopped, which made her cry out. I slowly began to fuck her. Only with slow movements. I ran a hand under her top and played with her nipples. With the other I held her waist and slowly accelerated my thrusts. I fucked her faster and harder from behind.
My balls slapped against her cunt and she was screaming out her lust. Since I had sprayed before and she was almost taken in the elevator, she got her climax first.
A shiver came over her and a tremor went through her body. Loudly she screamed her seemingly never ending orgasm. I kept fucking her and the friction in her exploding cunt almost drove her crazy. Her horny moans and the horny cunt juice that already ran down our legs made me so horny that I came too.
At that moment I hadn't thought about health or contraception. I pumped her the second load of the evening him her horny cunt. Again wave after wave of my hot cream shot into her body. Completely exhausted from this wild fuck, we leaned against the wall.
I slowly pulled my cock out of her cunt and my hot juice mixed with her hot pussy juice ran down her suspenders. Still slightly shaky, she followed me into the living room and we fell on the couch. "Oh you was a great fuck she moaned softly."
"You say it sweetie." It only then became clear to me that I didn't even know her name. "What is your real name?" She looked at me questioningly. "Is that important."
"Well at least I want to know who I had the hottest fuck of my life with." She grinned at me. "My name is Kiara and what is your name?"
"Ah do you want to know who you had the best fuck of your life with?" I grinned at her.
"Nope, she replied cheekily. But I want to know who fucks me in the ass for the first time in my life." She pointed to a tube of lube that was under my living room table. I don't know how I could leave it there, but today was my lucky day.
If you like the story and you want to know how my lucky day went on, please let me know.
In the next story, I will share with you another story named "Losing her Virginity"
We hope you like to stay with us. We will continue to provide you with the best sex stories. To get more stories like this visit nightqueenstories.com and if you are looking for some erotic images then visit our image page also.
Click here for Hindi Stories Indian Antarvasna Sexy Hindi Seductive Stories
Click here for English Stories Best Real English Hot Free Sex Stories
Take care of yourself. And keep your love like this.
Don't forget to comment and like.
Happy jerking.
THE END.