Late Night Sex at Office
405
Late night at Office – From Office to Bedroom
I'm Rohan and I work in an IT company. I have worked with a lot of companies but this one was the best among all due to the friendly and cooperative environment. This is a story of the time when I saw my boss fucking his secretary in the office and how I followed them home.
I worked under the general secretary and he was a flirt kind of a guy. He would flirt with all the women in the office and he was very close to his secretary Mohini.  Mohini was a dark but tall and very attractive woman. She was a very friendly and open-minded sort of person. She would greet us all very friendly and that's why all of us liked her.

One day I was staying rather late at the office. As I was passing by the door of the lobby, I could see some lights coming from my boss's room.
When I arrive at the door of the cupboard that opens slightly, I hear the sound of ahhhohhahhhhahhhhahhh, I then peek through the hole and see that my boss is sucking on the secretary's breast. "Oh my!" he whispers to himself. I also look inside. He was fully clothed and the secretary had a bare head where she sucked and stroked her small nipples.
[adinserter block="6″]
His hand went to her hole and she began to stroke her pussy. Then he took off her skirt, and her black pants and started sucking on her pussy. The secretary was in heaven moaning hard and her hand was in her hair as Mohini looked at her for the first time. She sucked him for a few minutes and got up and moved closer to his table. The general secretary gets up and walks over to her, pushes her onto the bed, takes off his shoes, and jumps on top of her. He then directs his penis to her pussy, fucking her in his lap like a fucking whore. He slapped her pussy called her names and kept on banging her harder and faster. He made a loud moan and came out in her. He walked over and kissed her tightly on the lips. They kissed for a while and then washed each other's bodies. Now he got up and told her to come with him to his home. They both went home together. I followed them to their home. The bedroom window was quite open.
She undressed quickly and he would make her bend into a cow pose. She would look at his big erect cock. She was completely naked as and walked to the bed, he quickly opened his shirt and looked at her naked whore. Now suddenly his mouth was already sucking and biting her left nipple. "Ooh, baby, mmmmmmm… you're the best bitters, lick more please … yes, yes uh". While she was breastfeeding, she took off his pants. Slowly and sexually kissing every inch of her body he then went to her pussy, kissed it, and licked it like crazy that Mohini was shouting and moaning, "Aaaaahhh… you are such a beast hath… uh… ooh… uh… ooh". He continued to sink, deep and his finger squeezed until he gasped. He started licking it like a wild cat; "Nice to taste … umm". Now I was going crazy seeing all this so I started stroking my dick in my pants, took it all out and I was jerking it hard as they kept on fucking each other. I was imagining myself in that scenario while masturbating standing near the window seeing them fuck like wild animals.
He was licking her pussy with all his tongue moving in and out, making her dry and wet at the same time. He took his cock and pushed it over her mouth and she sucked on it like a candy. "Mmmmm… mmmmmm", he whispered. "Yes… yes… licked it like a bitch, yes", he whispered back as he came and spread it all over her breasts and mouth. She took her boobs and washed her pussy. He pulled out his penis, got up, and inserted it slightly inside her washed pussy, and now he was in a position to be in heaven. "Yes… oh… you bitch ahhhhhyouuuuu whore ahhh", He pushed her faster and faster pounding her pussy like a whore… the bed began to shake and her boobs moved up and down.
She held her breasts tightly so that they would not jiggle and move forward very quickly. His dick was hitting her pussy walls and there were screams like, "Yes, yes, more, aah, ooh". He finally pulled out and came on her stomach. She went to her cupboard, took out the cream, and rubbed it on her dick. He came back, turned her around and grabbed her by the ass, and shouted in pain, "Aaaaah! Bastard ". His speed continued and she pushed as hard as she could… his dick was pounding her like a beast… as if he wanted to tear her ass. She then shouted, "saaaaaah harder you bastard harder you asshole ahhhhhhhhhhhhhhhhhh" he kept on fucking her ass with his dick and he came in with full pressure and pulled out his cock after a cumming all inside her ass. Mohini was all naked in front of him and he her to give him a blowjob before they fell asleep. He made her lay down and started to thrust his cock all inside Mohini's mouth and she started to suck on it once again like a wild bitch.
There was the sound of his moaning like "ahhhhhhhhahhhhhahhhhhhohhhhh oh ohhhhhhh you bitch fuck it hard bitch do it hard you slut do it hard you slutty whore do it hard you bitch take it all in do it you bitchh do it you whore ahhhhhahhhahhhhahhhahhhahhhhahhhahhh"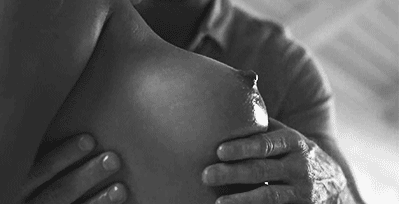 Started to push her head onto his dick and he was pushing his balls on her face. "suck my balls you cant suck the balls too suck it ahhhhsuckkksuckkksuckkkahhhsuckkkkMohiniiiiiahhh suck suckkkahhhahhh ah ah ahh ah he ahhhahhhhh!!!!!!!!!!!!! He" and he came all over in her mouth. Her mouth was filled with his white cum of his, and she sucked and swallowed all of the cum like a milky juice. She fell onto the bed after giving him a hard blow and both of them were very tired of fucking now. I also jerked myself harder and harder and came loads of cum which were coming out of my dick like a stream. I was imagining that Mohini is sucking on my dick as hard and making me moan for her. Her soft breasts are pressing on my naked body and she is giving me head like a fucking whore. She is making me cum loads for her as well. And I'm cumming all over her mouth as well which she sucks and swallows as she did for him. But alas, it was my imagination only. I pulled up my pants and went home and had a very peaceful sleep and I was rewinding in my head what I had seen just an hour ago.
In the next story, I will share with you another story named "Sex with Roommate"
We hope you like to stay with us. We will continue to provide you with the best sex stories. To get more stories like this visit nightqueenstories.com and if you are looking for some erotic images then visit our image page also.
Click here for Hindi Stories Indian Antarvasna Sexy Hindi Seductive Stories
Click here for English Stories Best Real English Hot Free Sex Stories
Take care of yourself. And keep your love like this.
Don't forget to comment and like.
The End.