Having Sex After Learning Driving
33
Sex Experience During Teaching Driving
Hello, friends. My warm greetings to the listeners of https://nightqueenstories.com
During my studies, I occasionally worked at a motorway service station. A whole book can fill everything possible there. But that didn't matter here.
We also had several temporary helpers for the catering sector. I was on duty a lot with a young woman called Sarla. We got on very well, helped each other a little bit at work, and also took breaks together.
Sarla was 18 at the time and had a very beautiful face with an enchanting smile. She was about a head shorter than me, athletic, with a figure that I found to be flawless.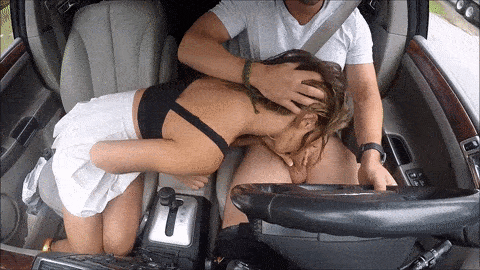 She started to get her driver's license. I was 23 at the time, had my car, and offered to practice a little. She had difficulties in practice and wanted to save a few driving hours. Because we didn't have a traffic training area nearby, we first tried it on the "flatland". We got closer and closer during this time. Our conversations became more and more confidential. She had some problems with her family and sought some advice from me. Sarla saw me as a confidante. There was no eroticism. I also had no intention of persuading her to do anything. Either something developed or not. It was pretty easy and without stress and that was a good thing.
After intensive driving exercises, we then planned the trip to this traffic training area on a Sunday, so that it got a bit more routine and we did not have to worry about being noticed by the police at all times.
We left the practice site in the early afternoon and decided to use the rest of the time to take a look at the surroundings that were foreign to us. It was a nice warm late summer weather, ideal to spend time outside.
After a few kilometers, we stopped in a parking lot near a reservoir. We reached the lake in a place where there were a lot of people. Already behind the next small bay, it became calmer and there began the section where some visitors bathed and sunbathed half-naked or completely without clothing.
We neither had towels with us nor were we set up for a bathroom. Nevertheless, Sarla expressed the intention to go into the water now and asked if I would come too. It only took seconds for us to undress. She took off her shirt under which she was not wearing a bra. She had a nice firm breast, matching her almost delicate figure, and wore a wide shirt, so that you could not have guessed the missing bra beforehand. She got out of her pants, and the panties and I saw her completely naked for the first time. At the same time, I had taken my clothes off and she looked at my gender as casually as she presented herself to me. She raised her arms a little, turned once around her axis, and said: "So now you have seen me. Everything else later".
I climbed into the water somewhat perplexed after her and we swam side by side without talking to each other. When we reached the middle of the lake, she took my arm and pulled towards me her. She put her arms around my shoulders, and our bodies touched. I felt her stiff nipples on my skin and my cock touched her thighs. She said: "You are a great friend, I like you, and thank you for the great support." I had my arms around her body. It was not easy to keep my head above water and I thought it would be better to have a little grip under the feet now near the shore. The physical contact excited me. My cock got bigger and she felt it too. She showed that lovely smile again with the dimples on her cheeks,
I was very surprised because it suddenly became clear to me that she has you in her hand and she wants you too. My relationship with my girlfriend at the time was very desolate. We had lived apart and rarely saw each other because she had spent a semester abroad in England. So I didn't have a guilty conscience at first, I just felt happy and content.
Near the shore, but with the ground underfoot, her grip repeated around my shoulder. I felt her body even more clearly because she wrapped her legs around me. The reaction did not fail to materialize. After a first kiss on the mouth (we always greeted each other with a hug and a cheek kiss), she took the initiative again: "I want to sleep with you today," she breathed in my ear and then straight into my eyes see. We kissed again and I felt as if we were completely familiar and had known each other for many years.
She broke away from me and went to the bank. My stiff cock didn't matter. I got out of the water and we lay down on the grass to dry our skin. We knew we couldn't have sex in this place. She said that apart from a petting experience and a blowjob with a school friend and some fiddling, she still had no "real" sex. Her uncomplicated way with her nudity shows up here and as I could see later, she explained the Habit within the family. They lived in a very large house with a swimming pool and sauna facilities and it was quite common to move around naked there. Only later did I find out that her parents regularly invited her to swinger evenings, which Sarla did not take part in.
When we were dry, we drove back to our common home. Her father owned an old, restored mill outside the city. It was located in the open area on a rarely used commercial road. She directed me to this point and then used a key to open the door. The building was almost finished and was to serve as a weekend or holiday home. It was the meeting point for intense erotic hours not only alone but also with friends of ours. But maybe more on that later.
She led me up a flight of stairs to a single round room with lots of floor windows. You had a wonderful view without being recognized from the outside. The windows were coated and you could only look into the house if you were right in front of the windows. You almost had the impression of being in the great outdoors.
The room was not yet fully furnished. There was a table with three chairs and a couch. In one corner there were several blankets on a stack.
Sarla turned to me, looked into my eyes, and said: "Now and here." That was all and there was no need to be said. I pulled the shirt over her head. Our mouths met and the tongues played a game. I caressed her firm breasts with the small protruding nipples. My fingers felt her body, stroked every inch of skin, the contours of her beautiful face, her hair. Her beauty was indescribable and although I knew her for a while, I became Minute aware of a minute.
She had helped me out of my shirt and we continued to undress each other. We explored our bodies with our fingers, with our lips, and with our senses. We didn't say a word but enjoyed our closeness and nudity. We were very familiar with each other. No inhibitions just closeness, touch, and a slow increase in pleasure.
We spread some blankets on the floor and lay side by side. My mouth and tongue searched the way to your belly, the navel, which turned out to be an intense erogenous zone. As I approached her shame with my face, Sarla spread her legs and showed me her most intimate place. Only a narrow band of her pubic hair was visible on the pubic bone. Her hands parted the labia for me and proved her excitement. They shone in the remaining light of the day and invited me to explore them, caress them and taste them. I noticed the scent of this excited young woman, touched her clit with my lips and tongue, gently caressed her, and then sank my tongue between her labia.
Sarla started to breathe deeply, stroking my hair and involuntarily directing my head to the places where she wanted my touch. I tried to make her as beautiful as possible. My tongue licked her entire pubic area. She raised her butt to give me even better access. My tongue reached her anus. I couldn't get enough of this skin, the scents of the previous refreshing bath in the reservoir.
She pulled her legs up to present me with my bottom. This pronounced bubble butt was built to match her figure. I took this opportunity to continue to excite Sarla orally, taking all the time I had. Her reactions became more violent as I gently inserted my finger into her vagina. Her abdominal wall trembled, she panted her breath and I felt her first orgasm rise. I was amazed at how quickly she was excitable, she was breathing faster and more and I was pushing my head harder into her sex. My finger penetrated her vagina. My middle finger stimulated the anus without penetrating it and my tongue licked the clit until she finally screamed out her orgasm.
I broke away from my position to lie next to her. She kissed me and tasted the scent and wetness that covered my face. It seemed to me that it excited them again. Her kisses became more passionate and as I explored her body, she started to discover mine.
My cock was hard and hurt. I wanted your touch on my gender and I couldn't wait for her to reach this point. Sarla kissed the middle of my body. It took an infinitely long time and was so exciting and beautiful that after years I can still enjoy this moment in my memory.
I felt her breath on my glans, for the first time her tongue, how she carefully touched the tip of my cock, she took the first drops of pleasure. Her tongue slid down my cock, touched the scrotum, and licked the eggs. How did she know I particularly liked that? Her little hand wrapped around my cock and jerked it gently as she licked her tongue back to the tip.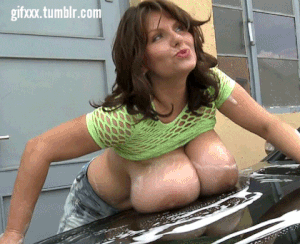 I closed my eyes when Sarla opened her mouth and took him in. Was it the experience of her first blowjob, her secret observation of her parents' guests, or was it just her uncomplicated way of doing what she felt was right and good? I felt her tongue, her mouth as they caressed my cock. I didn't think my arousal could increase, so I focused on not spraying immediately.
But I should only be able to do that for a few minutes. When I felt I could no longer stop my orgasm, I gave Sarla a sign. She understood and released my cock from her mouth, but without leaving her hand. After a few movements, I sprayed the first stream of my sperm on her chest. She lifted my penis and directed the next ones into your face and then took the last push in her mouth.
I hadn't been granted that before either. For my previous friends, taking the sperm into the mouth was completely taboo. Sarla, on the other hand, put it back in her mouth and sucked on it, as if she could have got a drop through it. She licked the tail until it was clean and came up with her sperm-smeared face to kiss me. First I wanted to avoid this kiss until it was clear to me that it was part of exploring our common sexuality.
I was exhausted and had to come back to myself first. I've never had such an orgasm. At the same time, I was worried that I would no longer be able to enter Round 2. Sarla felt that and gave me time. We cuddled for a while and then we were naked to explore the rest of the building. A newly installed bathroom allowed us to clean ourselves.
We climbed another floor and looked through an open hatch into the setting evening sun. We didn't talk about what we had just experienced but enjoyed our closeness, our casual nudity, and we knew that we weren't finished yet.
If you are interested, I can tell you how it went on.
But first of all: Since that time I love this woman more than anything. We got married later and raised two great daughters. We shared sexual worlds that we had never thought of that afternoon. The mill became the focus of our sexual desires and desires. We experienced almost everything we had imagined there. I told this true story because it is the beginning of passionate love.
After reading similar experiences from other people here and elsewhere, I wanted to give back some of them. I hope you liked it.
In the next story, I will share with you another story named "Sexy Girls Showing Off Hot Body"
We hope you like to stay with us. We will continue to provide you with the best sex stories. To get more stories like this visit nightqueenstories.com and if you are looking for some erotic images then visit our image page also.
Click here for Hindi Stories Indian Antarvasna Sexy Hindi Seductive Stories
Click here for English Stories Best Real English Hot Free Sex Stories
Take care of yourself. And keep your love like this.
Don't forget to comment and like.
The End.