Fuck Unknown Girl
74
Sex Experience with an Unknown Girl
Hello, friends. My warm greetings to the listeners of https://nightqueenstories.com
After a leisurely breakfast, I took a shower and shaved thoroughly. All hairs on the scrotum had to be shaved, the pubic hair trimmed to a few millimeters. When I was satisfied with the sight again and took a shower, a special cream followed, so that the skin becomes nice and soft. Throughout the whole time, I had an erection as usual while shaving and after I had dried myself, the first drops of pleasure oozed from the nille. I picked it up and licked it off.
Then I got my special cock ring, which has a part for the scrotum and one for the penis root. To increase happiness, a small vibrating capsule is incorporated so that the intimate area is under constant vibration. I simply glued the control unit to my hip – after all, I wanted to have my hands free while running. Then I pulled my short running pants over it – of course without underpants – and a T-shirt over it and off I went.
I had to drive a little bit by car because I wanted to walk in a somewhat lonelier area. I drove past a pedestrian with a dog about a kilometer before the approached parking lot, otherwise, I didn't meet anyone anywhere. So it was planned. When I got out, I breathed in the fresh forest air.
Through the cock ring I had a semi-rigid all the time, which now hardened completely when I switched on the vibration. When I started walking I was initially disappointed. Because of the vibrations of running, the vibration was no longer perceptible. Now when I slowed down or stopped, I noticed the regular whirring on my loin. No matter, some training had to be. So I ran through the lonely forest.
After the first section to warm up, I pulled my running pants down a bit so that my penis, which had shrunk significantly due to running, came out into the fresh air. I love being naked in the fresh air, but finally, I couldn't completely undress in the forest. So I let my limb dangle out and kept running. With every step, it swung back and forth and made a pleasant feeling. Erotic jogging, so I put up with training. However, I kept my eyes open, after all, I could still meet people.
Jogging, enjoying the special erotic charm, and at the same time keeping an eye on the surroundings was a bit exhausting, but it was also what made them special. My limb had lost all hardness again when running, but the naked glans in the air, the rocking movement, and the whirring of the vibrator caused a pleasant erotic tension. I had just stroked the soft, shaved skin when I saw a dog appear 50 m in front of me and a blonde head seconds later. I quickly grabbed my sweatpants and pulled them over my bared sex. A moment later I had the dog owner in front of me, a young woman, I guess in my early 20s with short blond hair. We greet with a short "hello" and were already past each other. Uff, was lucky or had she noticed something anyway? after all, I didn't know anyone here and would never see them again. Should she have seen me calmly?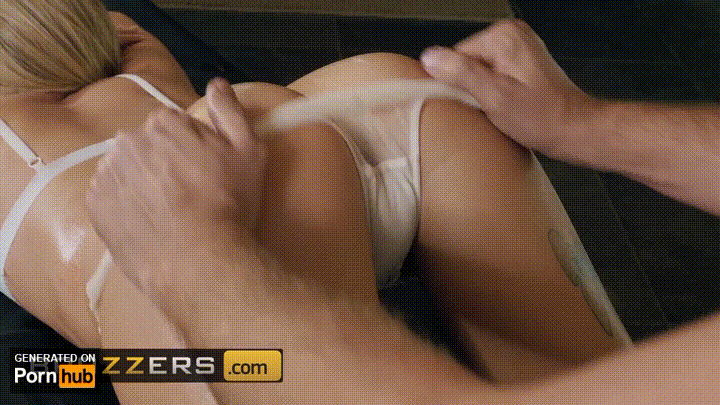 Shortly thereafter, I paused, released my member from my pants, and jerked it stiffly. The dog owner did not get out of my head. A hundred yards away I saw a bench that was standing nicely in the sun. I jogged there with a rocking stiffness, glanced around, and found that I had a good overview and that no one was to be expected anywhere. So I pulled my pants down, sat down, and played thoughtfully with my limb. A little spit in my hand and my red acorn slipped through my fist. The sun shone on my lap, it was just wonderful. I felt the increasing tension in my loins and stopped. It was time to keep running.
The path was now a bit more protected through the forest and no other people were to be expected in this very lonely area. So I decided to take off my pants completely and take them in my hand while running. I'd like to jog completely naked, but I didn't dare. But even so, it was just awesome. My still stiff cock lost its hardness again when running, but it dangled back and forth in a semi-rigid manner. It was awesome to train like that. I always had a watchful look, but everything remained calm and empty, so I gave myself
more and more to my thoughts.
When I came around the curve I was suddenly pulled out of my thoughts: The dog owner with her dog stood in front of me! I was still half-naked, my limb half full, the vibrator whirring.
"Hello, again," were her words. We stood in front of each other and while I looked into her pretty face, she looked at me attentively from top to bottom.
"Uh, sorry, I thought I was here alone." "And you're always undressing there?"
"Well, sometimes … that can be pretty erotic." "So, so, …"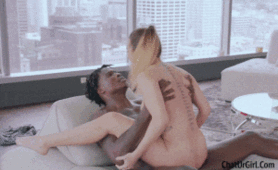 My limb was crumpled up and it was only now that it occurred to me to hold my undressed pants in front of my lap and at least cover myself a little.
"You don't need to hide anything, I have I've already seen everything. " A grin spread across her face. I let my hand drop again, she looked directly at my cock
"It is also very presentable and nicely shaved.
"Uh, yes, freshly shaved," I replied and tried to regain some self-confidence. After all, it wasn't an everyday situation in the forest to stand half-naked in front of a beautiful girl. I took a closer look at her. Dreamy blue eyes, short blonde hair, a cheeky grin on her pretty face. She was wearing a T-shirt and shorts under which – as far as I could tell – a pretty body with small firm breasts was hiding.
"And, did I pass the exam?" She hadn't missed the fact that I let my eyes wander over her body.
"Sorry, you're pretty as far as I can tell. After all, you don't show as much of me as I do of myself. "Now I grinned cheekily at her.
"It is quite obvious that I like you," she replied, looking at my member. I followed her gaze and found that it had been raised to all its splendor. To make matters worse, a drop of lust shone on top.
"Well, that's how it is when I meet such a pretty girl in the forest." "Tell me, what's that thing on your cock?"
"So that's a special cock ring." "And what's so special about it?" "It vibrates."
"Show me," and she reached out and took my scrotum and felt the vibration while you felt the warm, soft hand of my sex.
"Cool. What are we going to do with you now? So I can't leave you standing here in the forest? "With these words, she rubbed the pleasure juice, which was now swelling more and more, onto my now dark red acorn.
Well, there is only one sure way to get rid of the erection. "
"Come with me." She grabbed my stiff member and pulled me behind me. I felt like her dog was being leashed. We walked back the way she had just come and came to one after a hundred meters small clearing with a table and two benches that were tired walkers for the rest.
"By the way, my name is Tina and I think you should take the rest off now." With these words, Tina sat on the bench while I stood in front of it so that my member was now level with her face.

that I would not be able to keep this form of treatment for long and warned Tina that I would be ready. Tina released my glans, looked from the bottom up, and watched me as I climaxed and tons of sperm discharged like gushes. I hadn't come that violently for a long time.
"You look awesome when you come."
Tina held my sperm-smeared limb in her hands, which hadn't lost any of its stiffness, but she massaged the rest out of me, then took my glans back in my mouth and licked me clean so I had a stand again at the end of the procedure.
"Now just look at the mess you made."
I looked at Tina a bit stunned and in fact, her t-shirt was soaked with my sperm.
"Sorry, maybe you just take it off and let it dry," I suggested.
Tina grabbed the waistband of her shirt, pulled it over her head, and put it on the wooden table to dry. Underneath she was wearing … nothing. I admired her beautiful firm breasts, small, and suitable for one hand. Her nipples were small and stiff. That's how I loved it.
"But that's not all that's wet." I looked at Tina in confusion. She took my hand and guided me into her crotch. I felt that her pants were soaking wet. With a mischievous grin, I suggested that she all wet should be taken off and left to dry in the sun. Tina got up, turned her back to me and took off her pants and panties, then leaned forward and put both on the table next to her shirt to dry I could not only admire her firm buttocks, but because she leaned forward I could look between her thighs and I could see her big labia, between which it seemed to shimmer wet.
Before she got up I had stepped behind her and snuggled up to her. My stiff member lay down in her butt as if the two had always been meant for each other and I hugged her from behind. With one hand I played around her chest while I let the other slide over her stomach to the pubic mound. I found that she was also shaved and kept walking. She willingly spread her legs slightly so that my fingers could explore her wet paradise. Tina groaned at the touch of her lust pearl and then again when I slipped a finger into her lust channel. Then I concentrated on the little labia and her clit until it was just before the climax. Tina put her hand on mine and stopped me.
"Come on, push the link in, and then continue stroking me, I want to feel you when I come."
As Tina leaned forward and put her upper body on the table, I went back a little, pushed my member forward, which was again full hard thanks to the still vibrating cock ring, and pointed my glans on her labia. Then I pushed my pelvis forward until my Nille touched her and slowly penetrated between her big labia, was moistened by her pleasure juice, and could then easily slide into Tina. I enjoyed the moment of the first penetration, felt how her vagina closed warmly around my shaft, and her buttocks pressed against my loins.
Then I reached around and stroked her pearl again, picking up a slow, steady rhythm. Tina then accelerated until she came after a few bumps. I felt her vagina cramp around my member several times as if she never wanted to let
go of me. When her orgasm subsided I fell back into a steady fucking rhythm, which also carried me towards the summit. Since I continued to stroke her, we came almost together this time. I felt how I filled her love cave with my juice, then Tina came again so that I kept pushing and could feel my sperm mixed with her juice running out of her and down our legs. When the waves of pleasure subsided I pushed myself deep into her again and then remained motionless while I hugged her. Then I sat up, stroking her back and her beautiful buttocks. Tina's torso was still on the wooden table. I pulled her buttocks apart and saw her wrinkled hole, directly underneath my shiny wet cock that was still between her labia. When I moved lightly, our mutual love juice spilled out of Tina. I took my thumb a little and rubbed it over her buttocks, pushing my pelvis all the way forward so that Tina could also feel the vibrations from my cock ring a little. Then I pulled my limb out of her, causing a surge of white juices to spill out between her labia. I knelt and smelled it, smelled Tina. She exuded this lusty scent that I could not help but slide my tongue through her labia. I slid up from the clitoris, tasted my sperm mixed with her juice, and licked up to her anus.
Tina turned and sat on the table with her legs apart. "Come on, lick me, I want to come again."
Since I only had a half stiffener anyway, I took off my cock ring and the small vibrating capsule from the holder. Then I let the mini vibrator slide over her lust pearl as I licked her labia. After a while I let the small vibrating capsule disappear into her vagina and concentrated my tongue on her clit. I moistened my finger with her juice and stroked her sweet asshole again. As Tina got closer to the climax, I quickly put my finger in and licked it faster and faster. Tina's orgasm was unmistakable. It was also the first time that I experienced a wet orgasm in a girl: while it came, a lot of pleasure juice spurted out of her vagina and moistened my entire face.
"That was nice, thank you."
With these words, she reached for my member and pushed it into her vagina again, although it was only semi-rigid. I pressed my pelvis against hers and stood motionless while our tongues were together played.
"I do not think I can again."
"I know, but it is so nice to feel you in me."
We stand still for a while, hugging each other closely and cuddling. Then we sat naked, hand in hand on the bench, and enjoyed the sun's rays on our bodies, while Tinas Laundry still dried.
After our intoxicating first sex, we talked long before we finally got dressed and went back to our cars. Of course, we exchanged phone numbers and even if we never became a real couple because we live too far apart, we still meet regularly to enjoy the physical pleasure with each other. We also go jogging from time to time, we did a 5 km lap, in which we stopped for nothing except our shoes. That was the hottest jogging I've ever done with an average of one orgasm per kilometer. Unfortunately, there are not many areas where you can do this without fear of meeting other people. After all, it doesn't always have to end as well as when you meet Tina.
In the next story, I will share with you another story named "Sex in Women's PG"
We hope you like to stay with us. We will continue to provide you with the best sex stories. To get more stories like this visit nightqueenstories.com and if you are looking for some erotic images then visit our image page also.
Click here for Hindi Stories Indian Antarvasna Sexy Hindi Seductive Stories
Click here for English Stories Best Real English Hot Free Sex Stories
Take care of yourself. And keep your love like this.
Don't forget to comment and like.
Meet Women Online!!
The End.