Daddy Sucks Me
39
ROSE BUD WITH ME AND MY DADDY
Hello, friends. My warm greetings to the listeners of https://nightqueenstories.com
After a peaceful night's sleep, I wake up to the sound of your grunting in my head and the delicate touch of your neck. With your firm cock on top of me, I'm laying on my stomach with my ass naturally raised towards you for easy access. It is already soaking wet and waiting for you to pierce my body. " Because I can feel your palm travelling down my spine, slipping over my ass, and pushing it before you give it a solid pat, I don't need to say anything at all. There's a quiet sighing escaping my lips when I feel your weight shift, and it's all because I'm craving for you with all in me. Over and over again, your lips brush over the flesh of my upper back, shoulders, and neck. My body moves and presses against you, but I am unable to talk; my mind is racing. It's nearly unbearable how hard you're pressing against me. I have to turn my head to see you because your hand reaches down and encircles my throat. While a result, you may gaze into my eyes as my hot pussy touches the tip of your cock.
You can see my innermost thoughts and feelings in my eyes. You tease me as I wriggle and try to get you inside of me by pushing your cock up and down. You have a lustful grin on your face and a devilish grin on your lips. You can see all about me that I have to offer, and you wish you owned me. With each step, your face lights up with a mixture of happiness and anticipation. I feel like I'm on fire as you pierce into me, and my throat is dry until I let out an agonising groan. When it comes to your actions you are cautious, methodical, and controlled. Then you pull back and slide in forcefully again, causing my body to clench up around your crotch. As my body sways against yours, I feel a surge of want wash over me. Because you haven't done it yet, I beseech you with my eyes to fuck me with mad devotion. You want to see the real me, the submissive who lets you do anything with her and has a great time with you.
Her hand is released from my throat, and I groan in disappointment. I still had your firm cock in me. With your hands, you move my body till my ass is soaring high in the air, my back bowed, and my face tucked into the cushions of the bed. My body trembles as your touch traces the curve of my spine once again. Your remarks had the effect of shattering the morning's quiet like a wave.
[adinserter block="6″]
The question, "Are you ready, my little critter?" as your fingertips tap against my ass. Because of the sensation of you spreading my cheeks, I gasp and pant. I let out a little moan and manage to nod yes.
"I need to hear it from you," I reply as my body begins to heal. A lump in my throat is the result of anxiety, dread, and excitement, and I force it back down.
I moan, "Yes, Daddy, I'm ready," as icy drops of liquid fall on my groyne. Slowly and deliberately, your finger is rubbing the lubrication on my ass. I tremble as I feel your finger piercing my skin, a rain of dread, anticipation, and delight all in one. As my body tenses, I wiggle my toes and scream.
"Shhh," you whisper in my ear, as your other hand touches my back and bottom. "You can take care of things for me, dear, just relax." My body suddenly relaxes and my butt involuntarily glides toward you and presses your finger to your ear. My readiness and confidence are well-known to you. As soon as your finger touches my hole for the first time, I start to groan. Because of this sensation, I am reminded of the fact that you still have your cock inside of me, and I push against you as you begin to finger my hole while I rock on your cock. A second finger is quickly inserted to continue winding my hole and making it ready for your cock. In order to take me, conquer me, and have complete control over my body, you make it ready.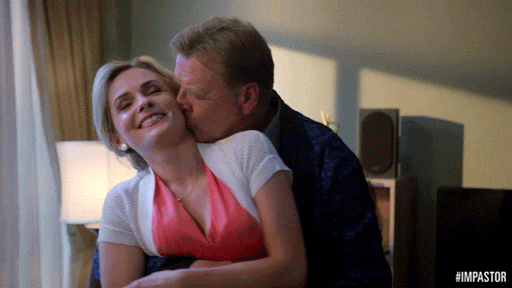 The moment you leave my pussycat, I'm going to have an orgasm. My lips tremble and I feel your cock at the opening of my asshole as I plead for your mercy. My spine tingles with fear as my thoughts go through my head about how much it would hurt since you are so large. My muscles clench up in anticipation. You begin squeezing my ass cheeks with your hands.
I told her, "Easy little child, you can handle it." While I thrust the head of your cock into my ass, your words soothe my racing thoughts. I begin to relax. As I begin to come, I feel a mix of agony and pleasure. To fill me up, you carefully force your way into my ass. My body gradually becomes accustomed to the sensation and begins to enjoy it.
The pleasure of being kissed by your tiny butch is incomparable to anything else I've ever experienced."
My body trembles when I hear you say this, but this time there is no fear; just pleasure as I push myself back to you, force you all the way within me, and then you begin to pump slowly at first, and then to the point where you fuck my ass hard and deep as possible. "Dick," I screamed and pleaded with you to give me more. I beg of you to suck some semen into my rectum. The way you fuck my ass with reckless abandon, slap and smack my a-cheek cheeks, yank my hair and make me groan. Before we both pass out from exhaustion on the bed, my sperm flows down my legs till you enter. The pressure is terrific and I scream with delight.
In the next story, I will share with you another story named "Naked Parasailing"
We hope you like to stay with us. We will continue to provide you with the best sex stories. To get more stories like this visit nightqueenstories.com and if you are looking for some erotic images then visit our image page also.
Click here for English Stories Best Real English Hot Free Sex Stories
Take care of yourself. And keep your love like this.
Don't forget to comment and like.
Meet Women Online!!
The End.